Date:  Saturday, November 9, 2013 – Albany / Saratoga Springs
*****Special Video Event
*****Six-Camera Video shoot
*****Come on out, make some noise, get on camera!!
Location:  Putnam Den – THE Live Music Venue in Saratoga Springs, NY
63 Putnam Street; Saratoga Springs, NY  12866
http://www.PutnamDen.com/

Doors at 8:00 pm  /  Special guest: Cleveland Gully at 9:00 pm
***New Three-Hour Concert with Light Show *** is 10 pm to 1 am
"iProg – Your Classic Prog Playlist on Shuffle"
Featuring the music of:
Emerson, Lake, & Palmer
Genesis
Gentle Giant
Jethro Tull
King Crimson
Pink Floyd
Rush
U.K.
Yes
What do you get when you take a bass player from Berklee, a keyboard player from Juilliard, a musical savant playing guitar, a showman lead vocalist, and a drummer with progressive rock in his DNA?  Progressive Rock Tribute Band Downing Grey.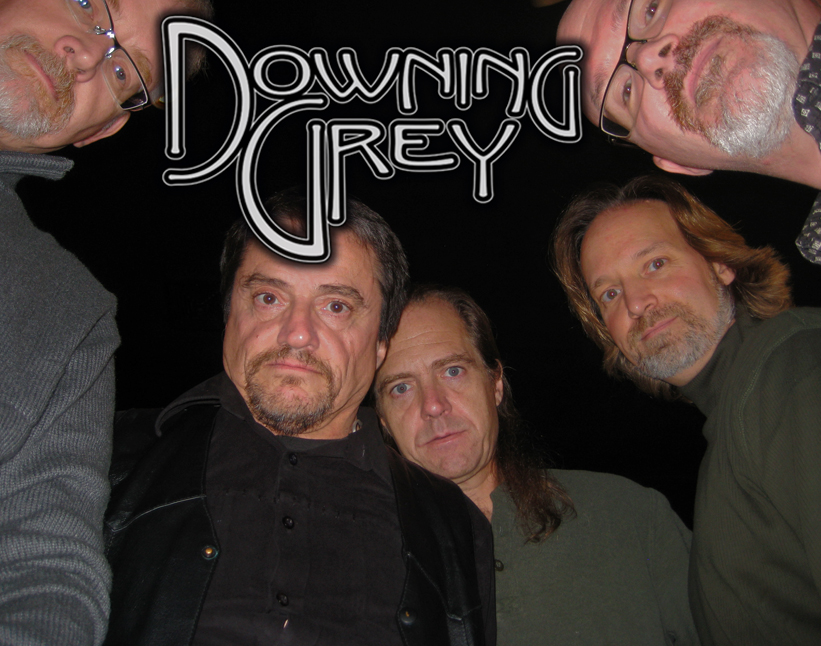 The members of this band aren't just a bunch of guys who happen to play this music. They love it and live it.  You won't find a better tribute band covering the entire Classic Progressive Rock genre.   Nine bands.  Done to perfection.  You will love these guys!
With an outstanding light show, and the high-energy performance, you will want to know when Downing Grey is playing again in the future.  Come on out and join us for our first three-hour concert, with the new light show in Saratoga Springs on November 9th!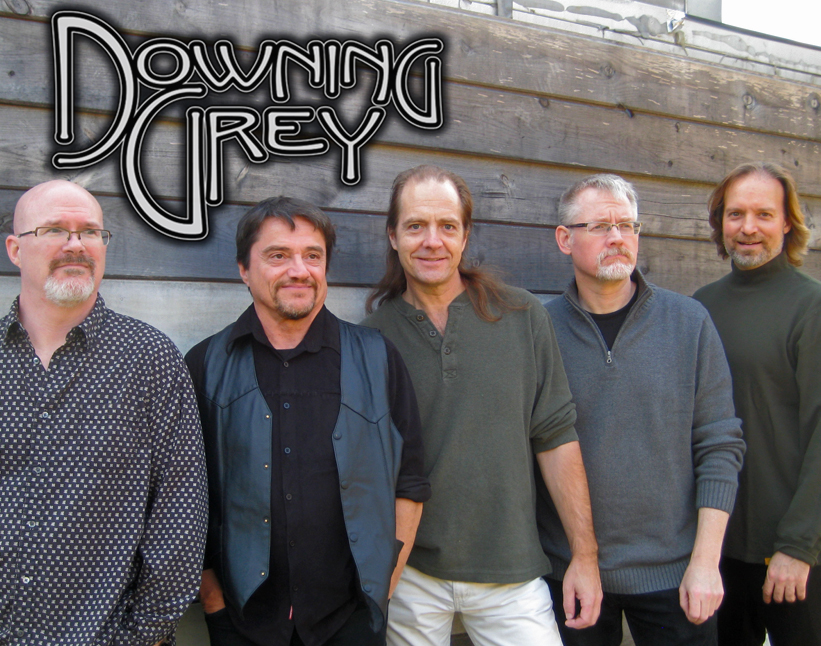 Downing Grey was formed in 2009 by founding members Bill Shannon (guitars, vocals) and Bob Larkin (sound and light engineer).  Dave Ostrowski (bass, vocals) joined the band in 2011.   Coz Orphanides (lead vocals, flute, percussion) and Darin Brannon (drums, percussion) came on board in 2012.  Andrew Colyer (keyboards, vocals) completed the lineup in 2013.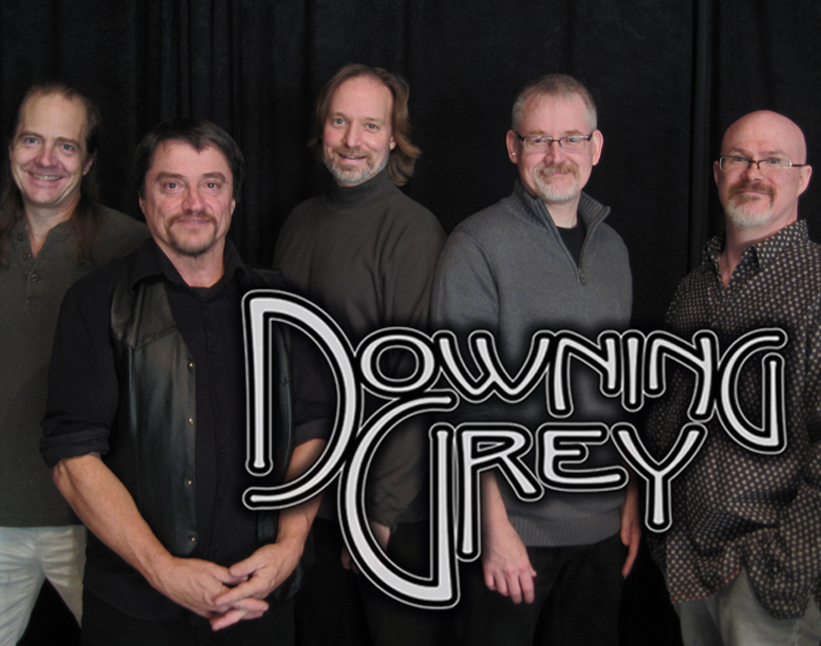 Looking forward to seeing you in person!
Thank you.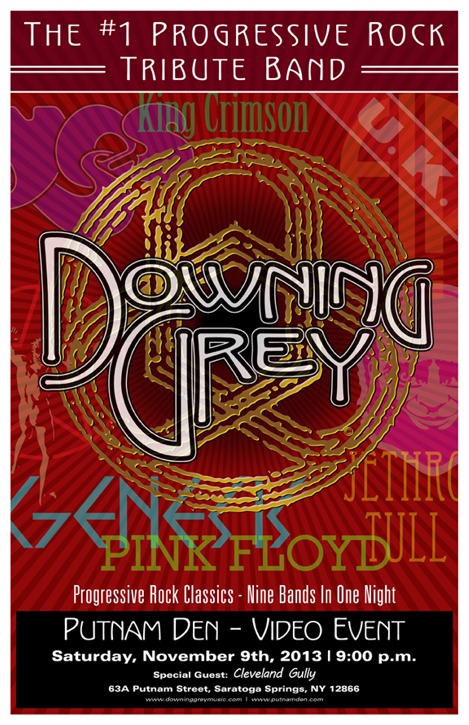 ~