Andrew Colyer – keyboards, bass pedals, vocals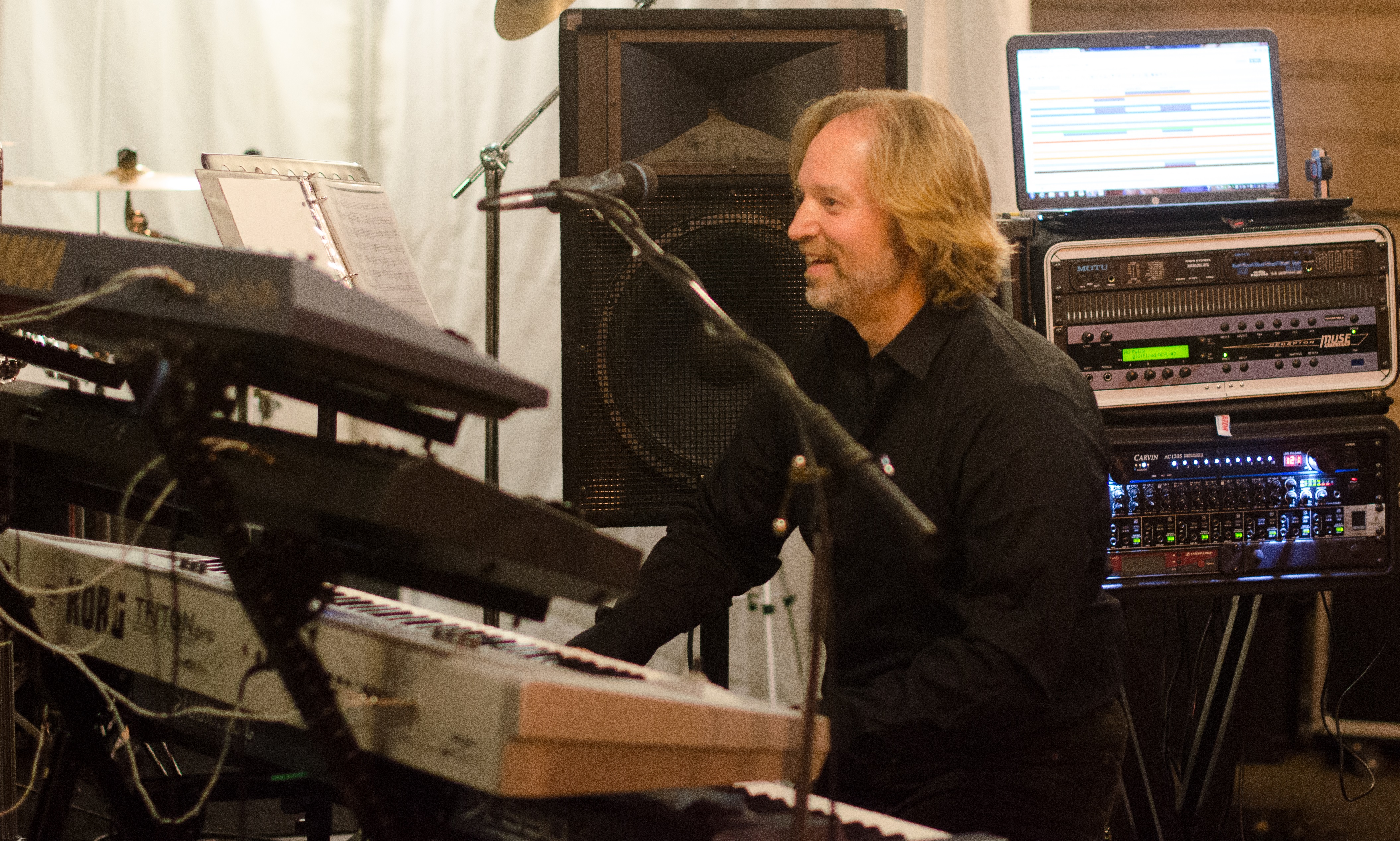 Yamaha and Muse Receptor sponsored artist Andrew Colyer has played piano,
keyboards, trumpet, and sung across the United States, Canada, and Japan,
including three times at Carnegie Hall.  His classical training includes
the Juilliard School, and his teaching lineage places him five steps down
from Beethoven.
Rock/pop experience includes performing and collaborating with
Tony Levin (Peter Gabriel, King Crimson), Jon Anderson (YES), The Tubes,
Max Flyer, 10th Planet, and the Progressive Rock Tribute Band, Downing Grey.
With regards to jazz and big band music, Andrew has played with Clark Terry,
Louis Bellson, Marvin Stamm, Nick Brignola, and the Avalon Jazz Quartet.
Andrew has composed original music for commercial radio and video,
and for Indie film producer Luke Franek's award-winning film, "Tingle".
Look to see Andrew singing and playing keyboards with national acts during the fall of 2013, and performing live at the 2014 NAMM convention.  Andrew is currently composing and performing original music, and lives between New York City and Woodstock.
As the newest member of Downing Grey, Andrew looks forward to the fun
and challenge of performing Classic Progressive Rock music.
Contact: andrew [AT] downinggreymusic [DOT] com
(email address written to avoid spam robots)